Growing Bioregioning Through Community Science
Supported by NatureScot, Bioregioning Tayside is investigating how community science can help monitor landscape change in the Tayside Bioregion.
We have intentionally chosen the community science frame because of its community driven and community controlled ethos. It is useful to note the difference between community science with the more commonly used concept, citizen science. Citizen science is typically instituted not by a community but by a researcher or team of researchers outside the community – i.e., it is driven by scientific professionals and experts.
In contrast, community science is led by the community, which chooses whether or not to engage with any given scientific experts, whether internal or external. Further, the context in which community science emerges is strongly associated with the social-ecological system in which a community is embedded, including a set of shared beliefs, a strong connection to place and the self-organizing properties of the community from which iterative social learning arises.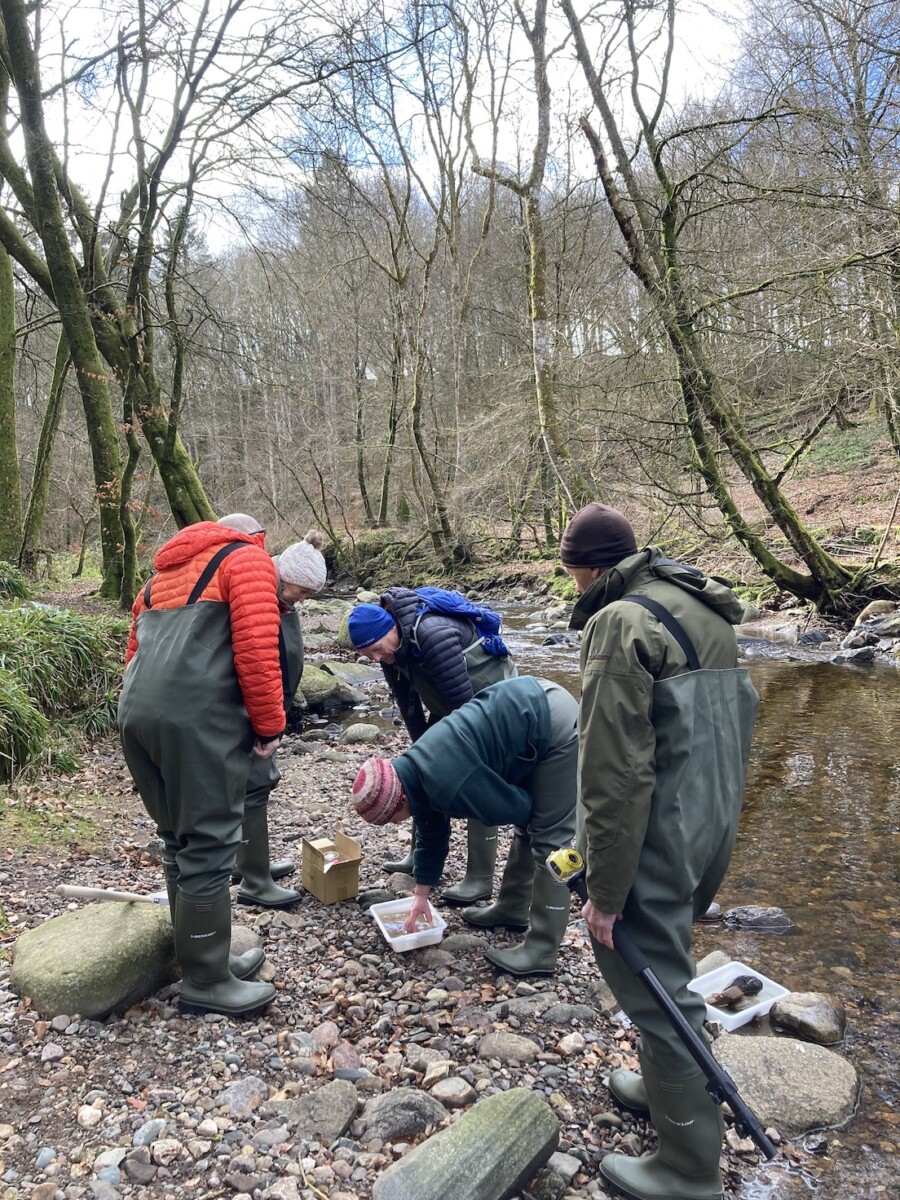 Monitoring freshwater invertebrates in the Alyth Burn catchment, photo Clare Cooper
This project began with mapping civic science, citizen science and community science projects in Tayside in order to understand how these fields of practice are being utilised, what methodologies are being used, where the data is being sent, how it is being used and by whom.
The project is also investigating whether, and if so how community science can contribute to the next round of Local Development planning through Local Place Plans. These are community-led plans, setting out proposals for the development and use of land and can include sites that support climate change adaptation, local initiatives for the promotion of active travel and community food growing and conservation of the natural environment. Once they have been registered by the planning authority, there is a legal responsibility to take them into account in the preparation of the Local Development Plan.
Research is also ongoing to identify a new digital platform, which will enable participatory science projects across Tayside to connect and collaborate and there are plans to bring stakeholders together on a regular basis.
Three live projects are also being shadowed, with the aim of showing how community science can offer opportunities to take local people through the process of understanding and valuing their landscapes, and planning, managing and monitoring landscape changes, particularly in relationship to flooding.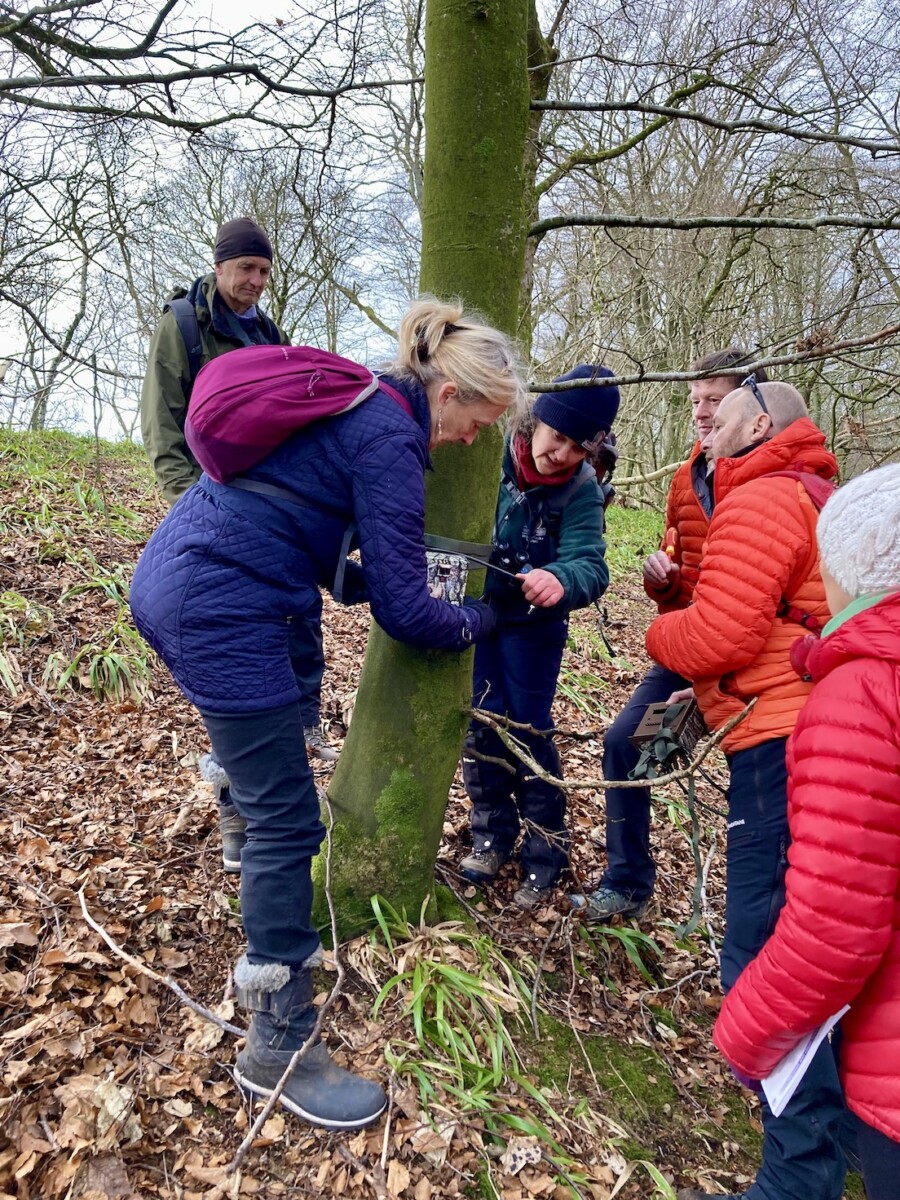 Setting camera traps to monitor biodiversity in the Alyth Burn catchment, photo Clare Cooper
All this work will then hopefully lead in to the development of a new governance structure for participatory science in Tayside, one which links grassroots organizing, socially situated data collection, and accessible technology, harnessing it in the service of community empowerment and resilience. Rewiring the way we organise, govern and show up together will be critical to a viable future and it is already clear from the work this project has undertaken so far that whilst there is a lot going on in the field of participatory sciences in our Bioregion, it is fragmented, disconnected and very underfunded. This hugely valuable work involving so many civil society actors could be much better harnessed in helping us make that leap to a more liveable world.