Feeding Tayside Through The Climate Crisis
Following discussions and on-site visits to a range of food producers in Tayside in 2022, and a dynamic workshop developing strategies based on social tipping point theory – all part of our 2022 Learning Journey – a working group made up of folk from community food growing organisations, universities, local authorities and food producers got together under the Bioregioning Tayside banner to begin designing a programme which would identify and catalyse the changes needed to transform Tayside's food system in the light of the climate and biodiversity crises.
On March 24th 2023, at Discovery Point in Dundee, a group of around 100 people from across Tayside and beyond, met to kick the planning off.
Participants were drawn from across the breadth of the sector, including senior figures in the food and drink industry, politicians, civil servants, leaders of community garden and food bank initiatives, rural skills teachers, farmers and leading academics from Dundee's universities and the James Hutton Institute. The discussions of the day began the work of identifying what changes need to be made to transform Tayside's food system in the light of the climate and biodiversity crises.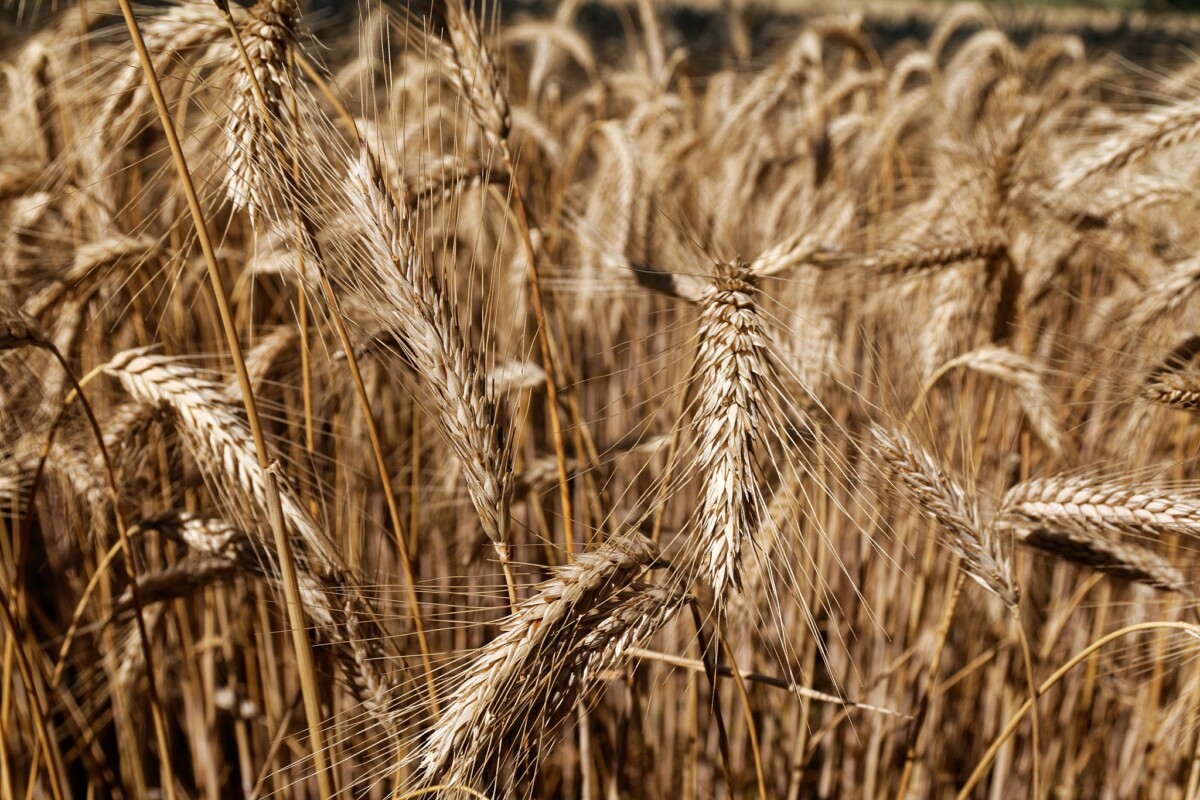 Bere Barley, photo Wikimedia Commons
Across the world, governments, businesses and communities are recognising that a global transformation is needed this decade in our food systems to deliver climate change mitigation and adaptation, safeguard biological diversity, improve food security and ensure and create more inclusive and resilient food economies that deliver healthier diets for all.
Our conference began the work of identifying:
the goals and vision needed in Tayside
the enabling conditions for triggering systemic social tipping points (where behaviour change spreads quickly from a minority to a majority)
the positive/reinforcing behaviours throughout society we will need to activate
the interventions that will drive behaviour change
the actors who can accelerate or hamper the change we need
A programme of work is now being developed, inspired by positive social tipping point methodology, which aims to drive forward this transformation in Tayside. You can read more about the conference here.