Travel For All Our Tomorrows
Introduction
The Cateran Ecomuseum, in partnership with Bioregioning Tayside and others have designed a pilot that would prototype a Regenerative Tourism approach to tourism destination management. The principal aim will be to create a replicable model for other territories.
What is Regenerative Tourism?
In a nutshell, the idea of Regenerative Tourism is to 'leave things better'. Sustainable Tourism, the current mainstream concept, tends to focus on reducing the negative impacts of tourism. Regenerative Tourism practices on the other hand aim to replenish and restore what we have lost by helping to build communities that thrive, while allowing the planet to thrive too.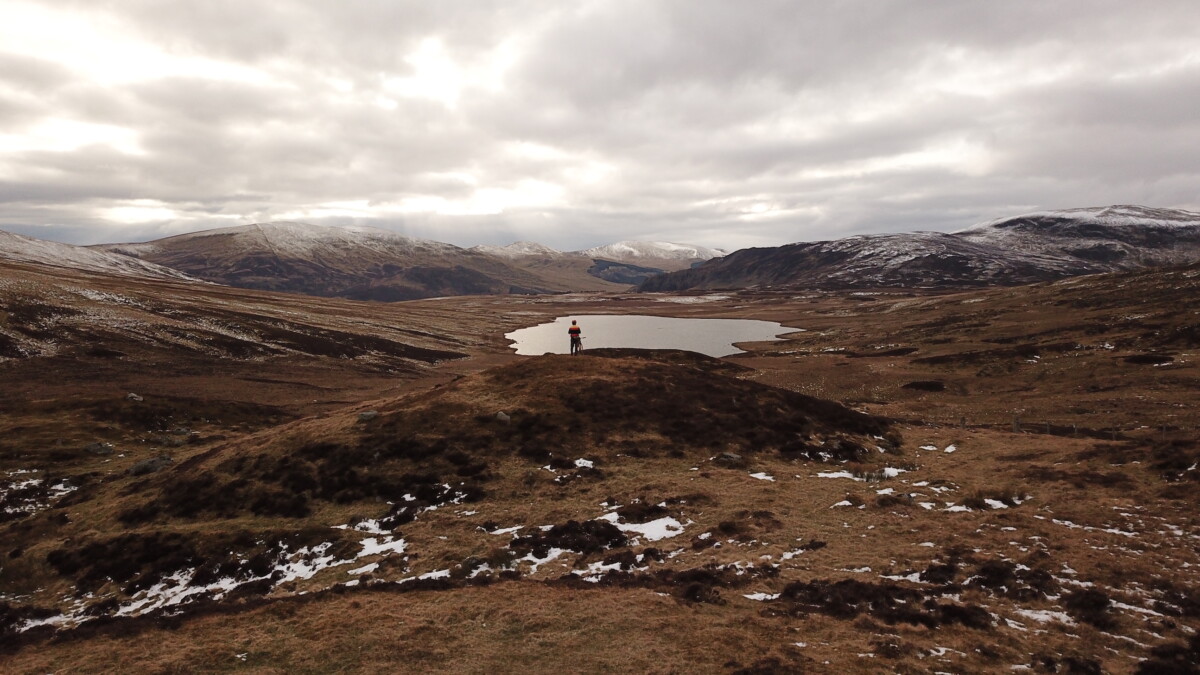 Cycling in the Cateran Ecomuseum, Photo Markus Stitz
What is Destination Management?
Destination management means the coordination of actions aimed at managing the economic, socio-cultural and environmental dimensions of a specific tourism territory. The management process is carried out by tourism stakeholders in that territory, in partnership with each other, following principles of good governance. Destination Management is central to the delivery of sustainable tourism as it allows a territorial approach to the multi-sector, multi-stakeholder, multi-thematic matrix of challenges and opportunities facing tourism development. It is also central to sustainable tourism implementation as actions taken within destinations at local and regional level are best able to influence the tourism impacts.
Context
Tourism is evolving rapidly. COVID-19, the climate and biodiversity crises and new major geopolitical instability is changing how people travel. New questions are being asked and old assumptions are being challenged. Is travel a right or a privilege? Should growth in tourism continue to be encouraged and who gets to decide? Where do communities feature and how do we maximise the benefits of tourism while mitigating the negative impacts? Indeed, how can we make tourism not just sustainable but regenerative? These are all questions at the heart of tourism today.
Mass international tourism, based on an industrial operating model, is now falling far short of its promise. Even pre COVID-19 it was producing diminishing returns for providers and host communities; overcrowding destinations; placing excessive pressure on scarce resources of land, water and energy; failing to take sufficient responsibility for managing and minimizing its waste; or preserving the environmental and cultural resources on which it depends. The impact of the Pandemic has served to underline the precarity, fragility and lack of resilience of most Tourism businesses and the economies of the communities which are dependent on it. What is now urgently needed is the development of a form of tourism that is more resilient, delivers tangible and equitable benefit to host communities and enables both the planet and all those involved to flourish.
Walking in the Cateran Ecomuseum, photo Clare Cooper
Given this context, Regenerative Tourism has the potential to become a timely, relevant driver of the rapid transition that is needed. However, whilst many leaders in the Tourism Industry in Scotland and elsewhere recognise the need for radical change, there are very few exemplars that show how it can be done. This pilot will be Scotland's first Regenerative Tourism pilot and we are actively trying to raise funding to make it happen.
Pilot Design
Building on the work begun in 2019 by the Angus Tourism Co-operative, Angus based Murton Trust, Flourish9 and Conscious Travel, and aimed at community stakeholders, tourism and other interested businesses in the Ecomuseum territory, the following programme has been designed in three phases:
Introduction to the concepts of Regenerative Tourism and how it differs from existing green/sustainable tourism practices and how it can be put into beneficial practice using examples from elsewhere in the world
Opportunities to reflect on the relevance of this approach in our own lives, our places of work, our own businesses and 'host communities' and connect with other communities in other part of the world that are already on this road
Opportunities to collectively design new activities, including new visitor experiences, new ways of marketing the visitor experience we offer that model and promote the regenerative tourism approach and new business models that embody Regenerative Tourism values
Responses from a meeting of interested parties from east Perthshire, Angus and wider Tayside in May 2020 elicited strong interest in the proposal and a recognition of the opportunities presented by undertaking such a pilot at this time, including:
strengthening capacity for community-led economic development
building on growing local interest in designing a more regenerative and resilient tourism offer, brought home by the impact of COVID-19
adding to east Perthshire's growing profile for making innovative ideas happen